Keep it moving and enjoy me playlists for your listening and dancing pleasure.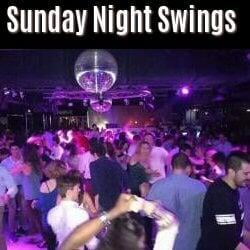 SUNDAY NIGHT SWING DANCING HISTORY at the Raleigh Elks Lodge: For the past 17 years, I have had the pleasure of hosting a weekly swing dance at the Raleigh Elks Lodge with the help of many dedicated volunteers-dancers. These volunteers would come in at 2 pm each Sunday afternoon to setup tables, chairs, sound, lighting equipment and prepare food for our 120 + swing dance attendees. We danced from 3:30 pm till 10:15 pm each Sunday. When the dance was over, they would breakdown everything, and be back next Sunday to do it again. To my volunteers, I dedicate this music to you, thank you.

BIG SUNDAY's. In addition to our evening swing dance,every afternoon we would have a ballroom dance on the first Sunday and two Latin (salsa, bachata, cha cha, hustle) dances the 2nd and 4th Sunday's starting at 3:30 pm. It was a BIG Sunday for dancers from the Triangle and Triad areas. We danced, socialized, made new relationships and cared for one another.
Until we are back dancing again, I will continue to play for you each week from my home studio and send you some happy, inspirational music that you can listen to at home or in your office. Stay healthy, keep moving, reach out to one another and prosper.
Your dance and dj guru, Wesley Boz.
Help us keep the lights on during these unusual times with a donation. It helps pay the bills until we can get back to doing what we love most, teaching, dancing and socializing with you our dance family. Donation Here. Thanks for your support. Wesley Boz & Debbie Ramsey.