5th Sunday, April 30, 2023
@ The Raleigh Elks Lodge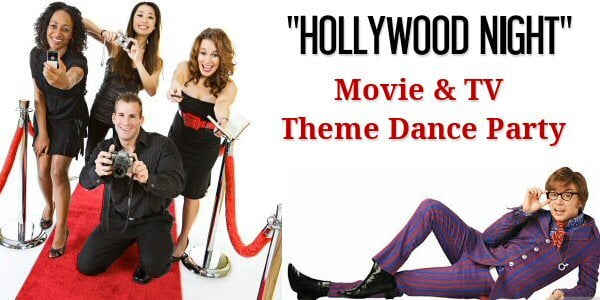 It's time to breakout and party.
Bring your best TV or Movie personality to life this Sunday. It's like our Annual Halloween Costume Party, but six months early! Yeah Baby!
Very inclusive, friendly and fun night of dancing. All welcome to join us.
6 pm - Beginner & Intermediate East Coast Swing Lessons (free with your admission).
7 pm till 10:30 pm - The best in swing dance music, and some added dance hits from the 50's, 60's, 70's, 80's, 90's, TV and Movie hits.
DJ's Wesley Boz & Ryan Boz.
ADM: $15 Public, $12 Carolina Dance Club Members, $10 Students (16-24 yrs). Raleigh Elks Lodge
GET IN FOR HALF PRICE when you are in costume. Big Prizes awarded to best TV & Movie costumes.
Have a group of ten or more that would like to join us? We have a special rate for you. Contact Us.
MORE INFO. Www.CarolinaDanceClub.com, EMAIL: wesleyboz@musicanddance.com Facebook: Carolina Dance Club