Special 5th Sunday afternoon dancing featuring: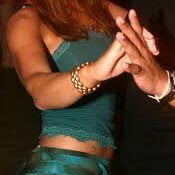 California Dance Mix

Start with a 2:30 Beginner West Coast Swing Lesson & 3:30 pm Beginner Hustle Lessons.
We follow our beginner lessons with a mix of hustle, salsa, west coast swing and
nightclub two step social dancing till 6:15 pm. All welcome to join us.

At 6:15 pm, we move into our weekly Sunday Night Swing Dance. It;s included in your admission.

One Admission Price: $12 Public, $ 7 Student (14 - 22 yrs), $ 9 CDC Members. Save a $1.00 at the door when you pay with cash. Raleigh Elks Lodge
Your Admission price not only includes the 6:15 pm beginner swing lesson and evening swing dance till 10:15 pm, but it also includes the the Special 5th Sunday Afternoon dancing. Wow, that's a bargain.


Group Reservations are available: Book a group and get a discounted admission and a reserved table for a group of 10 or more. Celebrate a birthday, anniversary, graduation, company party or a singles night out with us. It's fun, inexpensive and heart healthy. Contact us to reserve a table. (919) 494-2300
Free Lite Appetizers * Jackpot Drawing Each Week at 9 pm * Nightclub Style Table Seating * Large Wood Dance Floor * Cash Bar * Air Conditioned & Smoke-Free. LOCATION: Raleigh Elks Lodge – 5538 Leadmine Road. (Corner of Leadmine & Millbrook Rds, and 1 mile north of the Crab Tree Valley Mall).
Join the Carolina Dance Club as a member - Have fun and save money on your dance habit. Begin here..