Looks like we are going to be in a "stay-at-home" mode for a lot longer than we thought. We hope all of our dance friends are staying both physically and mental healthy during these unusual times. If you would like to help us "keep the lights on", we have added a paypal ​DONATION LINK. Click here.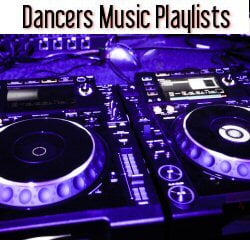 Dying to dance? Live music and our favorite dance venues here in the Triangle NC area are closed right now, but the music continues to play.
As a professional dj, I want to continue to bring you, my dancer friends music that gets you moving, smiling and dancing. It's great therapy for me too!
I will continue to bring you my "Sunday Night Swing Playlists" (what I would have been inspired to play on Sunday nights at the Raleigh Elks Lodge) and some additional ballroom and Latin playlists for your enjoyment. Drop me a line with suggestions and comments.
Stay healthy, keep moving and prosper in these unusual times my friends. See you all back dancing soon. DJ & host Wesley Boz
Email me Click here for my playlists since March 15th, 2020 Join our dance community Facebook Page - Carolina Dance Club..
Hustle, East & West Coast Swing,
Salsa, Bachata Classes
REGISTRATION IS SUSPENDED
Sunday Afternoon Salsa Dance
Postponed until further notice.
Beginner Salsa Lesson 3:30 pm
Salsa,Latin & Hustle Dancing til 6:15 pm.